Community Fitness Classes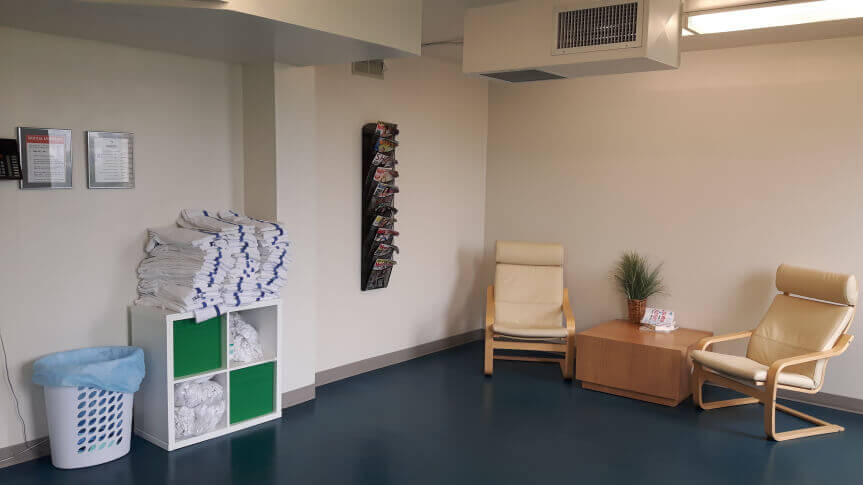 These fitness classes are available to MHC staff and to the general public:
Pilates
This pilates class is designed to strengthen your muscles and increase flexibility, incorporating mini stability balls and cushions for variety and challenge. This class is suitable for all levels and is easily modified for beginners or those wanting more challenge.
Where: MHC's Fitness Studio, 6th floor, MERC building, 691 Wolseley Avenue
When: Thursdays 12 – 1 p.m. for 10 weeks
Cost:

$100/session
Drop-ins welcome, dependent upon space at $15/class

Contact: Linda Jacob
Yoga
Ashtanga Yoga
A dynamic flowing practice that focuses on linking breath with movement in a set sequence of poses. This class combines strength and flexibility for a complete practice. Great for all levels.
Where: MHC's Fitness Studio, 6th Floor, MERC building, 691 Wolseley Avenue
When: Tuesdays, July 2 to August 27, 4:30 – 5:45 p.m., one class per week
Costs:

$108 Employees
$117 Non-employees
Drop-ins welcome at $15/class

Contact: Lia Kruger
Hatha Flow Yoga
A Hatha Flow class taught with unique sequencing to promote a dynamic and relaxing experience. Friendly for all levels. This class incorporates aspects of a traditional Hatha yoga class – strength, openness, stillness, awareness and breath – while challenging your co-ordination through movement. This class is Level 1-2 and is suitable for beginner and intermediate students.
Where: MHC's Fitness Studio, 6th Floor, MERC building, 691 Wolseley Avenue
When: Saturdays, 9:30 – 10:30 a.m.
Costs:

Five class pass – $45 | 10 class pass – $80 (no expiry on class passes)
Drop-ins welcome at $10/class

Contact: Juliana D'Andreamatteo