Vendors
COVID-19 MESSAGE
Vendor sales and space rentals at MHC have currently been suspended. We appreciate your patience in our efforts to protect each other and prevent the spread of COVID-19. We're in this together.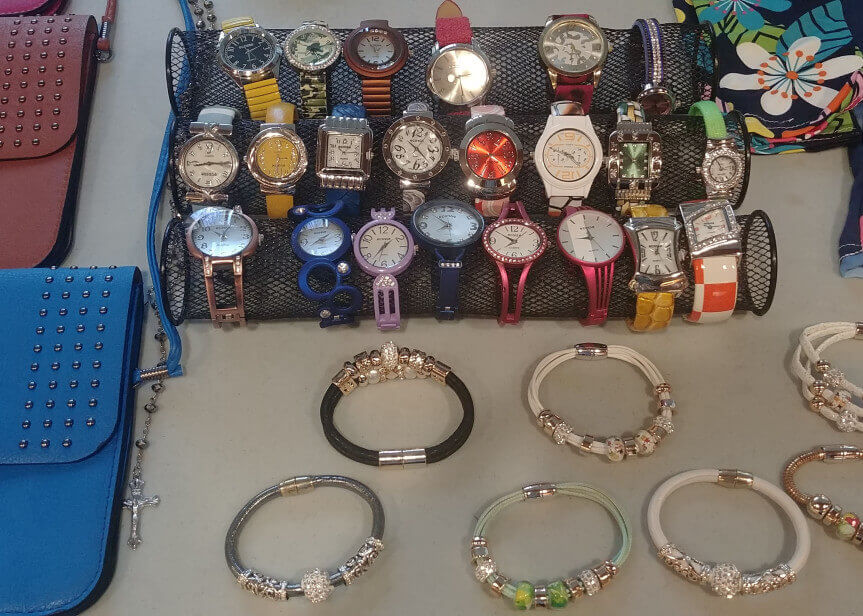 Various types of vendors set up booths here at Misericordia throughout the year to sell their goods or let you know about their services or programs.
Most vendors are local independent jewellers, craftspeople, services, associations and commercial representatives.
Proceeds from the rental of vendor space go towards Volunteer Ventures. Volunteer Ventures supports creative proposals for non-operating budget items of benefit to residents and staff.
---
Information for Vendors
Misericordia Health Centre offers space for rent in the facility to vendors of goods and services.
Tables are set up across from across from the elevators (Elevator C) on the first floor of MHC's the Maryland building.
Two 8′ tables and two chairs are provided
The fee is $50 (cash or cheque) submitted to MHC five business days prior to the rental (postdated cheques are accepted)
Contact us for details about contracts and bookings:
CONTACT – VOLUNTEER SERVICES
Phone: 204-788-8134
Email: volunteer@misericordia.mb.ca