Health Services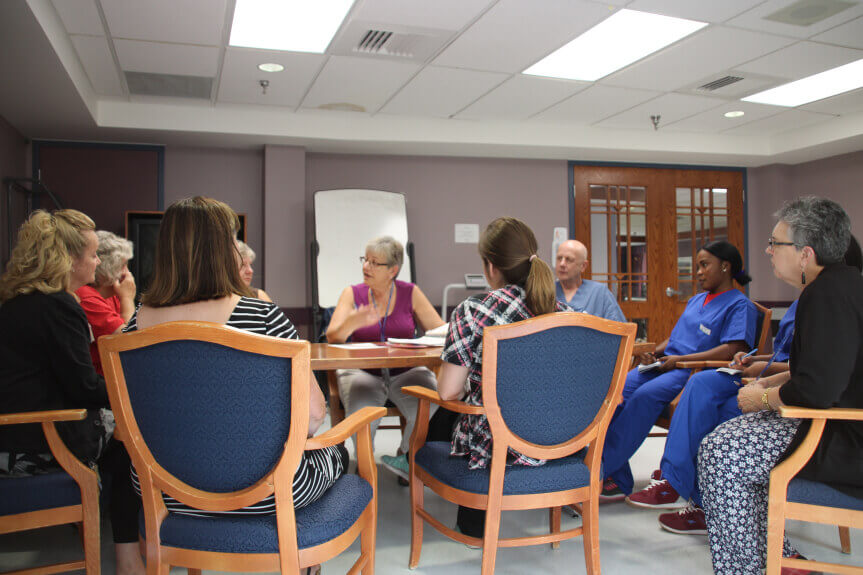 During your stay, you will be cared for by one of our staff physicians. All required medications will be prescribed by your physician and administered by our nursing staff.
The Social Worker, Resident Care Manager or Physician will discuss what your medical treatment wishes are should you become seriously ill. You or your family will be asked to complete an Advance Care Plan within three days of admission.
Please advise your nurse immediately of any health concerns you may have.
You or your family are responsible for making appointments, transportation/escort arrangements and the costs incurred for services such as:
Hearing tests
Eye examinations
Foot Care
Dental Care
If you wish to see a dentist at Misericordia, a visiting dentist from the University of Manitoba, Centre for Community Oral Health, will attend to your needs.
Care Conferences
Following your admission, the unit Social Worker together with other members of the Care Team will invite you and your significant others to a Care Conference. Care Conferences provide the opportunity for all of us to share information, ask questions and better address your needs to ensure your stay with us is as positive an experience as possible.
Social Work
You may contact the Social Work office at 204-788-8165 to set up an appointment with the Social Worker attending to your care.
Personal Care Home Standards Review
Click here to read the latest Manitoba Health, Seniors and Active Living PCH Standards Review report.