COVID-19 treatment arrives at Misericordia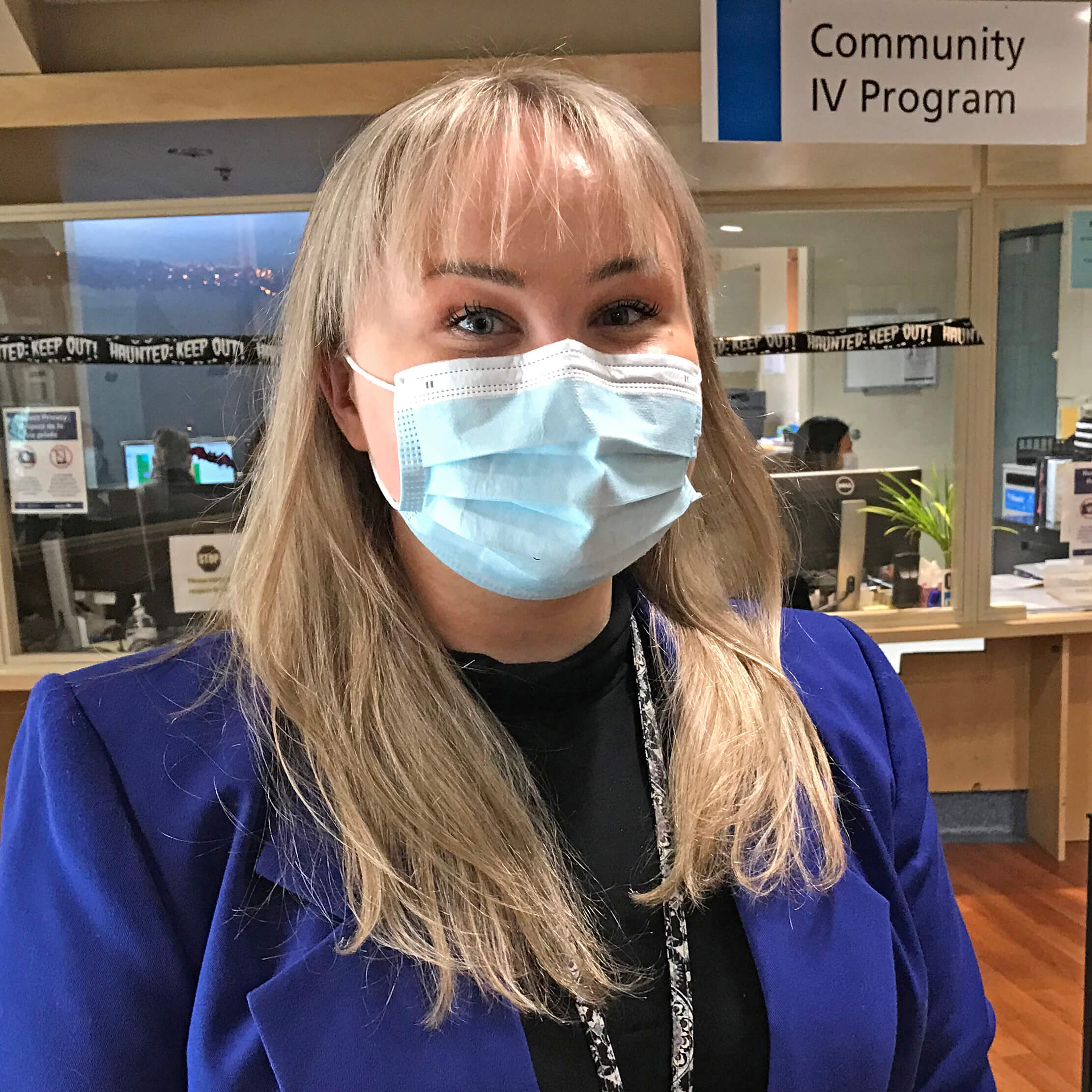 The Community IV Program (CIVP) team at Misericordia is helping create better outcomes for COVID-19 patients.
In August, CIVP began administering antiviral treatments to COVID-19-positive patients—treatments that had been previously performed at the Access Winnipeg West Primary Care Clinic.
"It was challenging at first," says team manager Anna Mazur.
"Delivering the antiviral treatment is a very new process and an additional workload for everyone on our team—but we're doing well."
CIVP arrived at Misericordia in 2017 to treat various diseases with intravenous antibiotics. The multi-disciplinary team includes infectious disease physicians, nurses and pharmacists delivering medicine and providing wound care. They treat about 120 patients on site and in the community each day, seven days a week. Mazur says her team includes 75 nurses, along with administration staff to keep the program running smoothly.
The new Remdesivir antiviral treatments are being given to about six COVID-19-positive patients daily in a dedicated room at the CIVP site and in personal care homes. Patients must be referred by a doctor and meet eligibility criteria, which can include being immunocompromised or unvaccinated.
COVID-19 treatments have been delivered safely, Mazur says, thanks to approved operating procedures and infection control to protect patients and staff. She also credits her staff, which has worked hard and "showed a lot of strength and agility."
#COVID19 #ProtectMB