Misericordia Place
204-788-8435 • 204-774-6938 • Jennifer Taylor, Director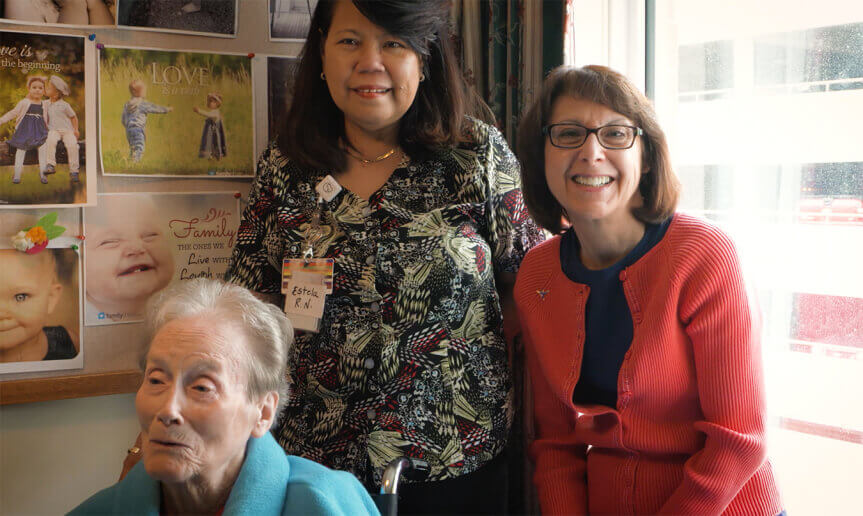 Misericordia Place is a 100-bed warm and inviting personal care home, providing quality care 24 hours a day.
All rooms are private, with wheelchair accessible washrooms, and are furnished with a bed and bedside table, wardrobe, dresser, chair and lamps.
Misericordia Place features activity rooms and a dining room that can be used by family and/or friends for special occasions. A small cozy library on the main floor, complete with fireplace and comfortable wingback chairs, is also available for residents and families.
There are a number of pianos at Misericordia Place. Residents and guests are encouraged to share their gift of music. Other special features include antique furniture, aquariums and birds donated by our Foundation.
---
Our Resident Care Managers
UNIT
MANAGER
PHONE / FAX
MP 1 and 3
Gayle Dyck
204-788-8453
Fax: MP1 204-774-6806 | MP3 204-774-6330
MP 2
Tara Keyser
204-788-8452
Fax: MP2 204-774-6404