Ambulatory Care
204-788-8090  •   204-772-1542  •   EMAIL  •   FACTSHEET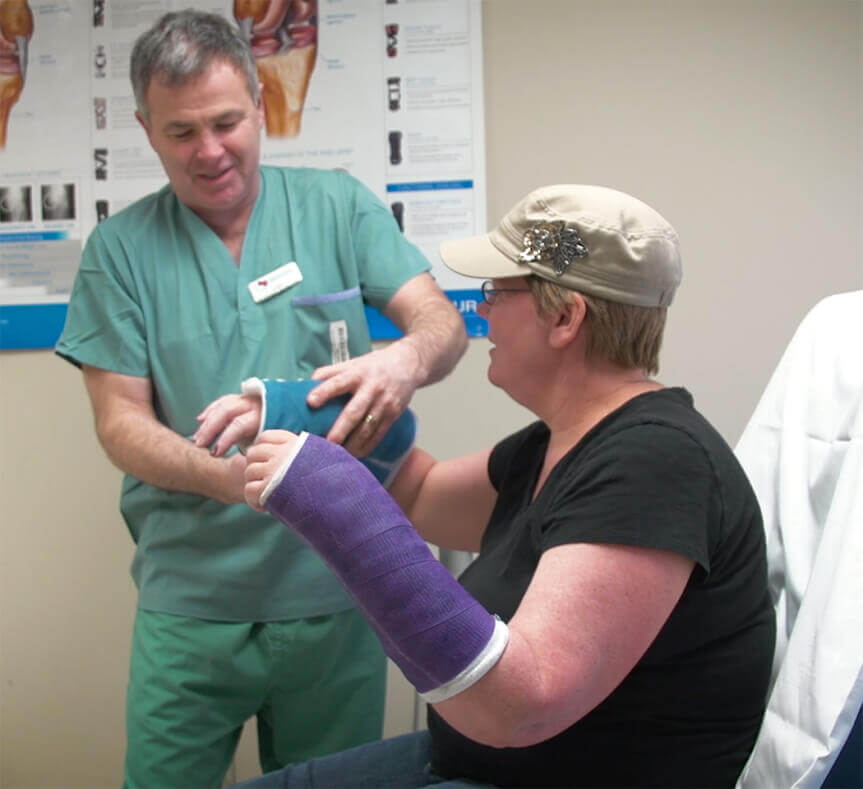 Cast Clinic
The cast clinic is an orthopedic clinic specializing in non-urgent casting. Patients are referred to the cast clinic are usually seen within 72 hours.
As a unique touch, children who require casting also receive their choice of stuffed animals who also have casts.
Minor Procedures
This ambulatory clinic provides family practice physicians and surgeons with clinical space to perform minor surgical procedures under local anesthetic such as mole or cyst removal.
Diabetic Foot, Complex Wound and Infectious Diseases
This clinic provides diagnostic and therapeutic management of complex lower limb diseases and infectious diseases.