Easy Street
204-788-8158 • 204-774-7646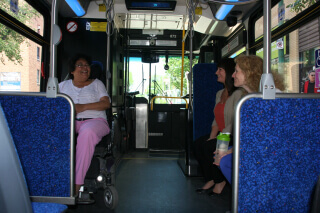 Easy Street is a unique rehabilitation program where clients can practice the skills they need for independent living after a life-impacting health change such as an acquired brain injury or a stroke.
Located in the Misericordia Health Centre parkade building, Easy Street recreates an actual community environment – including a bank machine, car, grocery store and putting green – equipped to meet the challenges people face on a daily basis.
To make a referral to Easy Street, please fill out the referral form and either fax (204-774-7646) or mail to:
Easy Street, Misericordia Health Centre
99 Cornish Avenue
Winnipeg, Manitoba
R3C 1A2
Learn more about power scooters.
---
CTV Community Connection: Easy Street