Scheduled Respite Care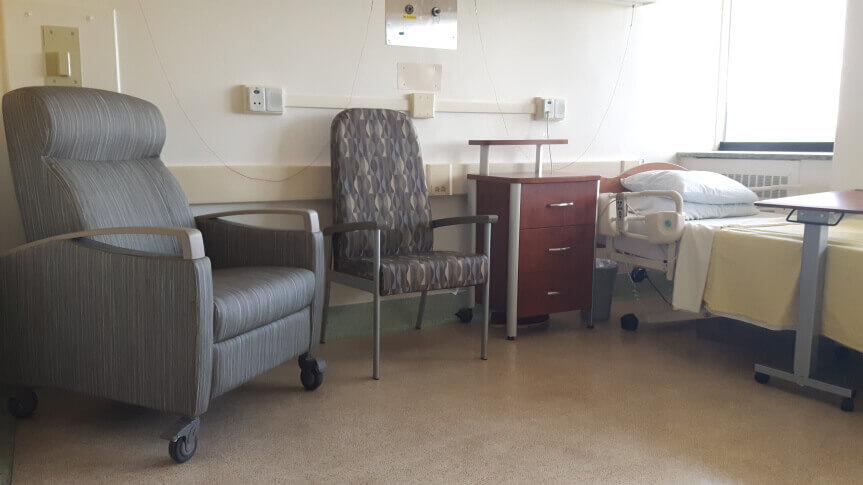 MHC's scheduled respite program accepts dependent seniors for a planned period of time, typically two weeks, to allow relief for families who care for a senior requiring 24-hour care.
Our Cornish 5 unit has 16 single-bed rooms available for respite. Respite care is available for varied lengths of time, allowing caregivers to take time for themselves – to rest and have a break from providing 24-hour care.
Clients in Cornish 5 respite care have 24/7 medical coverage and access to other services such as recreation, nutrition, social work, occupational therapy and physiotherapy.
Home Care coordinators can assist families and individuals in accessing the program. Please call the WRHA Home Care intake line at 204-788-8330 to contact a Home Care coordinator.
Each client pays a standard subsidized daily fee for respite care.