History
The Misericordia Sisters began their service here in Winnipeg in 1898. The Sisters played a strong role in the community, taking care of young single mothers and their babies. Their commitment was to serve, a true reflection of their motto: Compassion of the heart for those in need.
The need for their caring service quickly grew. Their early days foreshadowed the development of expanded service that would bring the Sisters' health-care provision to a new and broader base. Their facility, owned and operated by the Sisters, eventually expanded and became known as the Misericordia General Hospital.
During much of this early period, service expanded to meet the growing needs of this thriving prairie community. At that time, funding came from charity and private payment for services. Over the years, funding later came from the province.
More recently, our facility ownership changed from the Misericordia Sisters to the Misericordia Corporation within the Archdiocese of Winnipeg. Today, funding for programs and services is administered through the Winnipeg Health Region and charitable donations.
While our role has continued to change over the years, we remain guided by the tradition of the Misericordia Sisters. We proudly remain committed to our values as a faith-based caring health centre.
---
History stories:
Misericordia nursing students during the war years – student life at Misericordia during the Second World War.
Agnes Wilkie – the only nurse in all three Canadian services of the Second World War killed by enemy action.
What Misericordia and beer have in common – Labatt's and the building of the Cornish Wing.
Misericordia Education and Resource Centre (MERC) building – from nursing students' residence in 1963 to making way for Misericordia Terrace.
A Knight from Misericordia – Sir Ronald De Witt, from 1970 nursing student alumnus to knighthood.
A Misericordia history book – A historical review compiled and authored by Jo-Anne McNeil. Forward by Ron Hill.
---
Chronology
1898
Four Misericordia Sisters arrive in Winnipeg from Montreal to care for abandoned children as well as young women and their babies.
1900
The Misericordia Sisters realize the increasing needs of the community and move to two and a half acres of land between Sherbrook and Maryland streets to establish the Winnipeg Maternity Hospital.
1916
The Sisters open the Misericordia School of Nursing; graduates were well respected and highly sought after, primarily due to their faith-based training.
1917
Winnipeg Maternity Hospital name changes to Misericordia General Hospital with 125 beds, 50 bassinets and 50 medical practitioners.
1922
Misericordia General Hospital awarded a grade "A" facility approval from the Catholic Association of Federated Hospitals and the American College of Surgeons.
1927
Misericordia General Hospital enlarged from 125 to 225 beds.
1950
Maryland Wing added, bringing the total number of beds to 305.
1953
Shea family's significant donation allows Misericordia's expansion to go forward.
1954
Construction begins on the Cornish and Wolseley West additions bringing the total number of beds to 418, with 60 bassinets and a full range of diagnostic services.
1959
During the 1950s the Misericordia Sisters have the strongest presence in Winnipeg, with over 45 Sisters involved and active.
1962
New nurses' residence constructed to accommodate 200 students.
1965
The care of single mothers and their babies separates from Misericordia General Hospital with the opening of Villa Rosa, a home for single mothers.
1971
Riverview Annex constructed, housing the new Emergency Department and Intensive Care Unit.
1983
Misericordia Health Centre's Foundation incorporates.
1988
Parkade, Central Energy Plant and overpass completed.
1990
Maryland North buildings, Carpentry and Paint Shop demolished.
1991
New Receiving Area and Dietetic Production area completed.
1993
Eye Care Centre of Excellence consolidated and established at Misericordia. Pediatrics and Inpatient Psychiatry removed and consolidated at other facilities.
1994
Care-A-Van purchased: a staff-initiated program taking care into the community.
1995
Misericordia General Hospital receives the Manitoba Quality Award.
1997
Obstetrics Department and School of Nursing closes.
1998
Misericordia General Hospital becomes known as Misericordia Health Centre (MHC), reflecting its new role. Urgent Care Centre opens; 174 Interim Long-Term Care beds open.
Wolseley Family Place, a family resource drop-in centre, opens to meet changing community needs.
2000
Misericordia Place, a 100-bed Personal Care Home, opens.
2001
Wolseley Family Place incorporates.
2002
PhotoDynamic Therapy (PDT) begins in Eye Care Centre of Excellence.
2004
Health Links-Info Santé expands to a 35-seat provincial call centre called the Provincial Health Contact Centre (PHCC).
The two remaining Misericordia Sisters residing in Winnipeg announce they will be returning to the Motherhouse in Montreal. A brightly lit cross is placed atop the Misericordia Health Centre to honour the Sisters legacy.
2005
Pediatric Dental, a new surgical program, opens.
The MHC Foundation successfully completes a significant fund-raising initiative to make possible a major redevelopment and patient enhancement for our 24/7 Urgent Care Centre.
2006
The $1.7 million redevelopment of Urgent Care, including a refurbished waiting area, is completed.
2007
The Manitoba Government announces Misericordia's $17.5 million redevelopment plans, including an expansion of our Eye Care Centre of Excellence and Ambulatory Diagnostic Services. New to Misericordia will be a sleep disorder centre, a renal dialysis centre, a chronic care unit and the PRIME program.
Avastin™ injections, an innovate treatment of wet macular degeneration, begin at our Eye Care Centre of Excellence.
The Manitoba Government announces the Manitoba Retinal Screening Vision Program based at MHC.
2008
MHC welcomes the Sleep Disorder Centre to a new expanded home in Wolseley 3 East. Interim Care beds are reduced to 150.
2009
MHC becomes the first health facility in Winnipeg to offer patients Wi-Fi in waiting areas.
Provincial Health Contact Centre introduces TeleCARE Manitoba – a telephone-based program that helps Manitobans with heart failure or Type 2 diabetes manage their condition.
2010
Urgent Care begins accepting ambulances carrying stable patients.
Royal College of Physicians and Surgeons approves new University of Manitoba Ophthalmology Residency program, located at MHC.
Lucentis, another treatment for wet macular degeneration, now offered at our Eye Care Centre of Excellence and covered by Manitoba Health.
St. Luke's Chapel transitions to an interim chapel in anticipation of MHC's expansive redevelopment.
Provincial Health Contact Centre introduces Dial-a-Dietitian – a provincial health promotion program that connects Manitobans with dietitians to answer questions and provide advice on food and nutrition.
2011
Premier Greg Selinger officially announces the start of construction of Phase 1 of Misericordia's $43 million redevelopment project, ceremoniously swinging a hammer at the soon-to-be-demolished Maryland South building.
MHC's Foundation's Future of Care redevelopment campaign launch with announcements of the eye clinics in the new Maryland building being named the Buhler Eye Care Centre – reflecting Bonnie and John Buhler's $2 million donation – and Rooftop Garden and Solarium to be built on Cornish building roof.
MHC hosts Heritage Group with North American partner organizations; nine Misericordia Sisters attend.
2012
The Maryland South building is demolished. A new 2-storey health complex begins to spring to life along Maryland Avenue.
2013
The Great-West Life Rooftop Garden & Solarium, the first rooftop garden at a hospital in Manitoba, officially opens.
2014
Health Links – Info Santé, the first telephone nurse-based triage system in Canada, celebrates its 20th anniversary.
2015
New Maryland building officially opens as Phase 1 of Misericordia's redevelopment, including Buhler Eye Care Centre, PRIME program and Ambulatory Diagnostic Centre, comes to a close.
New Medical Reprocessing Plant built and MHC parkade expanded with the addition of 100 parking spaces.
Misericordia's Foundation breaks the Guinness World Record for the Largest Gathering of Angels as part of Angel Squad 20th anniversary celebrations.
2017
Urgent Care is closed and a Community IV Therapy program opens as part of the Manitoba Health, Seniors & Active Living and the Winnipeg Regional Health Authority's Healing our Health System consolidation plan.
Phase 2, a new Sherbrook building, of Misericordia's redevelopment project is also put on hold.
2018
Interim Care transitions to Transitional Care Units, serving clients who require complex social and medical support for a limited time
2019
MHC introduces walk-in Diagnostic Imaging Outpatient Centre  (DIOC)
2020
Foundation's Angel Squad celebrates its Silver Anniversary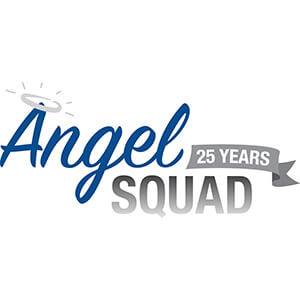 2020
Demolition of Misericordia's Education and Resource Centre (former Nursing School) building to create an Assisted Living Centre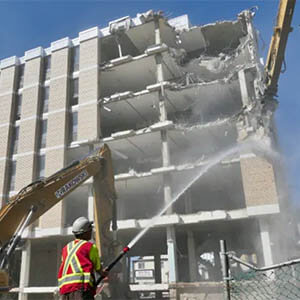 2021
Construction begins on Misericordia Terrace – the Heart of Independent Assisted Living