Focus on Falls Prevention Vision Screening Program
204-788-8496  •   204-772-4304  •   EMAIL
Improving Vision Prevents Falls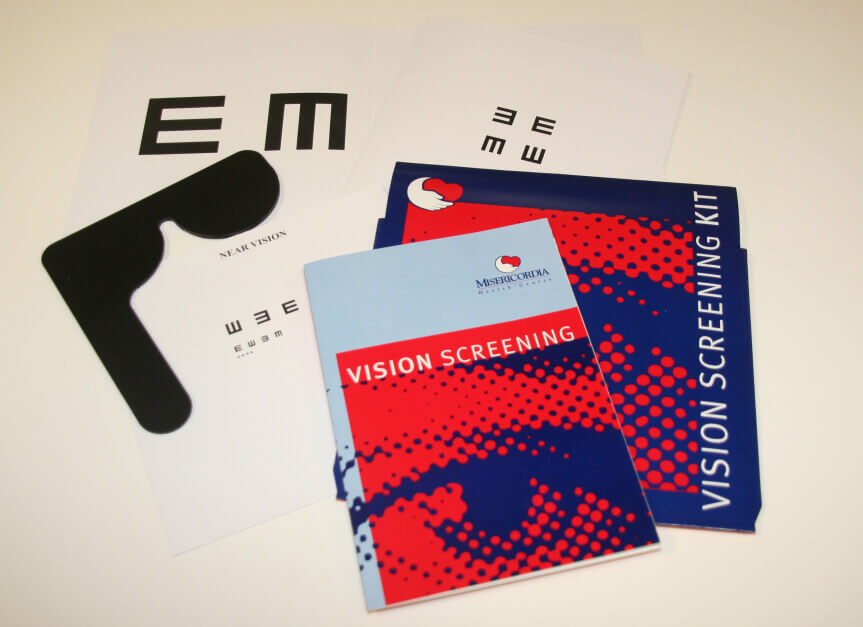 Misericordia Health Centre is home to the Eye Care Centre of Excellence, the largest comprehensive surgical and treatment centre in Western Canada.
As part of its commitment to research and enhancing services, MHC is proud to support the award-winning Focus on Falls Prevention Vision Screening Program.
The program is available to seniors in long-term care, acute and community settings. The program is the result of a research study and pilot project that demonstrated vision care services reduce falls and falls-related injuries. Vision care services include vision screening, optometry assessment, education and follow up.
Read more about our research study and pilot
The program was initiated because of the recognition that vision loss increases the risk for poor balance, mobility problems and is a contributing factor to the risk for falls. It's estimated 20 to 50 per cent of older adults can have undetected reduced vision. Preventing one hip fracture can save the health-care system approximately $60,000.
Misericordia Health Centre and many other long-term care facilities use the services provided by the Focus of Falls Prevention Vision Screening Program as a way to illustrate commitment to Accreditation Canada's goal of "reducing the risk of injuries resulting from client falls." It also supports the required organization practice (ROP) to "implement and evaluate a falls-prevention strategy to minimize the impact of client falls."
The program offers:
Vision screening using a reliable vision screening tool
Vision care, including offering optometry clinics to interested facilities
Vision screening education for health-care providers
Train-the-trainer sessions
Education on eye health and eye care to health-care providers
Evaluation of the impact of vision care on fall and fall-related injury to facilities which have optometry clinics
Read more about our vision screening education and trainer sessions' costs
Vision Screening
The vision screening tool provides a quick and easy vision assessment to determine if visual impairment is impacting on the older adult's daily activities. An algorithm guides the user to refer the resident to the appropriate eye care specialist. The vision screening tool is easily administered to the older adult, including those with cognitive impairment or whose first language is not English.
Vision Screening Kit contains:
An instruction booklet
The vision screening tool
A referral algorithm
Activities of the program since 2006
Providing vision care services to roughly 4,000 residents living in long-term care facilities in the WRHA
Providing vision screening education to more than 725 health-care professionals
Educating more than 100 health-care professionals to become vision screening trainers within the WRHA and other health regions in the province.
The Focus on Falls Prevention Vision Screening Program has won the following awards:
Manitoba Innovations Award (2009)
Manitoba Injury Prevention Award: Research (2008)
Long Term Care Association of Manitoba: Award of Excellence Community Services (2006)
Fred Douglas Society: Humanitarian Award: Professional (2006)
Publications and Current Literature
Resources