Religious Services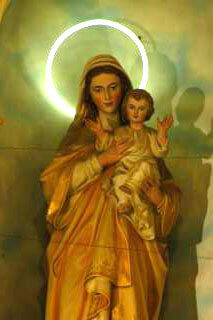 Roman Catholic Mass
Mass is celebrated in each of the chapels Sunday mornings and another day each week.
Anointing of the Sick
Residents and clients are provided with the opportunity to receive the Sacrament of the Sick approximately every three months as a means of strength and support on their journey.
To arrange for Sacrament of the Sick before surgery, or at a time other than the scheduled services, please contact Spiritual Health Services at 204-788-8283 or your pastor or priest.
Inter-Church Services
Misericordia spiritual-health providers, and representatives of various Christian traditions, alternate in providing religious services in each of the chapels every week.
Multi-Faith Needs
Misericordia cares for people of all traditions and welcomes their religious leaders to visit and provide appropriate support, prayer and rituals. Space suitable for this purpose may be arranged with Spiritual Health Services at 204-788-8283.
Dietary needs related to religious seasons and holy days may be arranged by notifying a nurse or resident food services.