Health Links – Info Santé
204-788-8200  •   1-888-315-9257  •   Hours: 24/7/365
A program of the Provincial Health Contact Centre
COVID-19 SCREENING
An online self-assessment tool is now available to help Manitobans determine if they should contact Health Links – Info Santé or seek other medical advice.
ABOUT HEALTH LINKS – INFO SANTÉ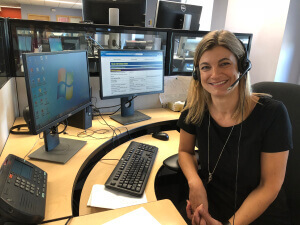 Health Links – Info Santé, the flagship program of the Provincial Health Contact Centre, was the first bilingual phone-based nursing triage system in Canada.
Health Links – Info Santé, available to all Manitobans, operates 24/7, 365 days of the year with a team of registered nurses answering more than 114,000 calls annually in English and French with service in more than 100 other languages available through over-the-phone interpreters.
Nurses follow assessment guidelines to triage health issues – everything from flu symptoms to child fevers to heart attacks. Callers are given advice as to what health-care path should be followed: call 911; visit an emergency department, urgent care, walk-in clinic or family physician; or advice and education are given about managing symptoms at home.
Health Links – Info Santé nurses also provide general health information and help callers find health resources in local communities across Manitoba.
Other public health services such as the Breastfeeding Hotline (204-788-8667), West Nile virus, rabies and influenza support are available to callers through Health Links – Info Santé.
---