Eligibility and Admission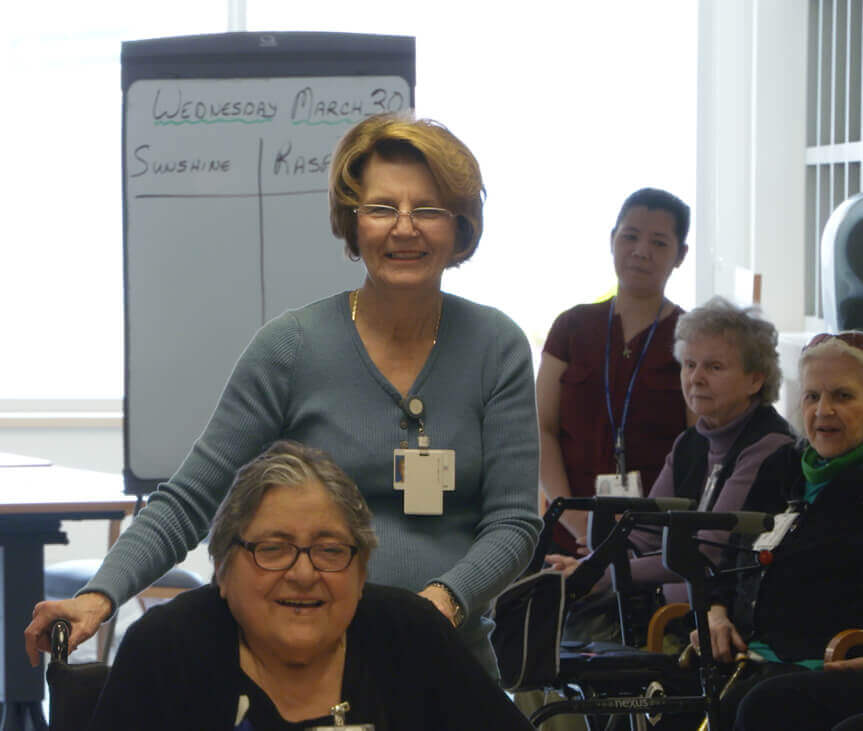 Applying to PRIME is a big step and potential clients are encouraged to look at other community resources and programs, such as Home Care, Day Hospital and Adult Day Programs for support before deciding to apply for admission to PRIME.
Eligibility
In order to attend PRIME, you must be 65 years of age or older and meet the following requirements:
You have medically complex health concerns that are placing you at high risk for entering a hospital or a personal care home.
Your use of the health-care system is increasing, particularly entry to the emergency department, for complex, on-going health conditions.
You have accessed other services first, such as Home Care, Adult Day Programs, Day Hospitals and other assessment and rehabilitation programs, but your needs exceed what these services are able to provide.
You are at moderate to very high risk of not being able to manage to remain in your home and you feel that enrolment in PRIME may be a good solution to keep you safely at home.
You are willing to attend the PRIME program on a regular and on-going weekly basis.
PRIME is a long -term solution and you are committed to remaining at home and are willing to accept coordinated care services in partnership with PRIME.
You are willing to transfer your medical care and pharmacy services to PRIME.
Admission
To start the admission process for PRIME, please contact your Home Care case coordinator to discuss whether PRIME is for you. If you do not have a Home Care case coordinator, call PRIME at 204-789-2400.
The Steps for Admission
Making a Referral
Your health-care provider, such as Home Care or hospital personnel, can assist with a referral to PRIME. PRIME is able to receive a referral on a PRIME referral form, by written letter or by telephone.
A Home Visit
A PRIME case manager comes to visit you at your convenience at your home, tells you about the program and assesses you for eligibility to PRIME. If after the home visit you are still interested in attending PRIME, you may wish to arrange a tour.
Trial Visits to PRIME
A trial visit is when you come to PRIME to experience the day and meet the staff. This is the time to make sure you are comfortable with the program and enjoy being a part of it. During this time the team can assess your eligibility also.
Enrollment
At this time, after the trial visits, if you decide PRIME is a good fit for you, we will ask you to sign an agreement and arrange to transfer all of your medical records, pharmacy services and Home Care case coordination to PRIME. As well, the program fee will be discussed and decided upon.
And now you are ready to go!