Meet Eye Care Centre of Excellence's two new residents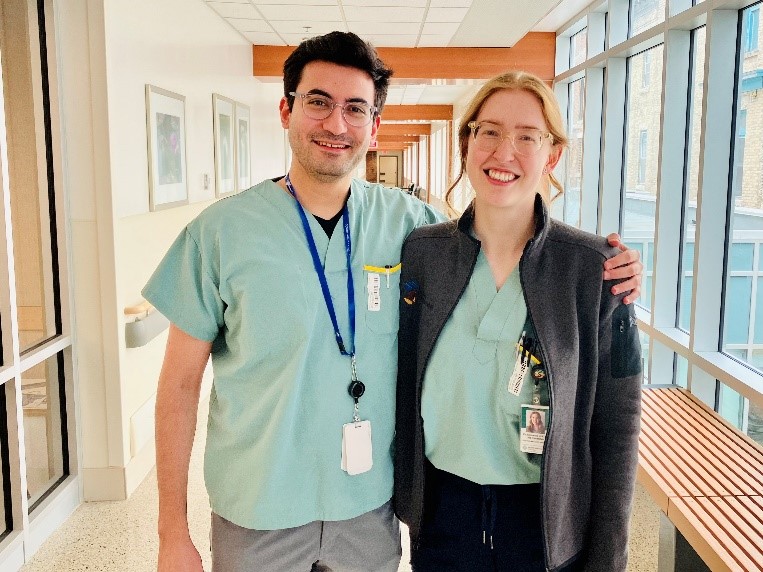 The eyes have always been fascinating organs for Dr. Katia Milovanova.
"There are a lot of beautiful things about ophthalmology," she said. "I think the science behind how we see is very captivating, and the technology that we have now is just exhilarating."
Milovanova is one of two new residents in our ophthalmology program this year and is more than ready to get started.
She said she loves the profession because she believes the results from this type of care is almost immediate compared to other medical specialties.
"I love that there is immediate feedback for the work you do," she said. "The return is almost immediate with things like cataract surgery, treating eye infections for people, and then when their vision clears up it's so incredible to see that."
Dr. Parsa Mehraban Far is our other ophthalmology resident who is also eager to join the team at MHC. He did most of his medical training at Queen's University in Ontario.
"For me personally it's a very visual field, there's very few other areas in medicine where you can directly see the pathology," he said.
He moved to Canada from Iran when he was just 14-years-old and said he always knew he wanted to be an ophthalmologist.
"It's a very rewarding profession in that I can see exactly what's wrong with a patient, and why they can't see well.
In the majority of cases, you can actually treat it and fix that problem," Dr. Mehraban Far said.
"It's also rewarding in the sense that you work with a lot of elderly people, but also people from lower social economic status who are disproportionately affected by many chronic illnesses like diabetes, high blood pressure and other causes of ocular pathology."
He also likes that it's a great mix of medicine and surgery.
"In ophthalmology you also do surgeries, so the combination of being able to do both [medicine and surgery] is what drew me to the profession," he said adding he's also enjoying his new life in Winnipeg.
"I really enjoy being in the city here," he said. "I love the zoo, I got a membership now so I go there a lot!"
As for Dr. Milovanova, she grew up in Calgary and did most of her medical training in Edmonton. She moved to Winnipeg less than a year ago and she's thrilled to be part of the Misericordia family.
"The people are lovely here, it almost has a grassroots environment feel to it," she said.
"It's an excellent place to train, the people are wonderful, and I'm very excited."